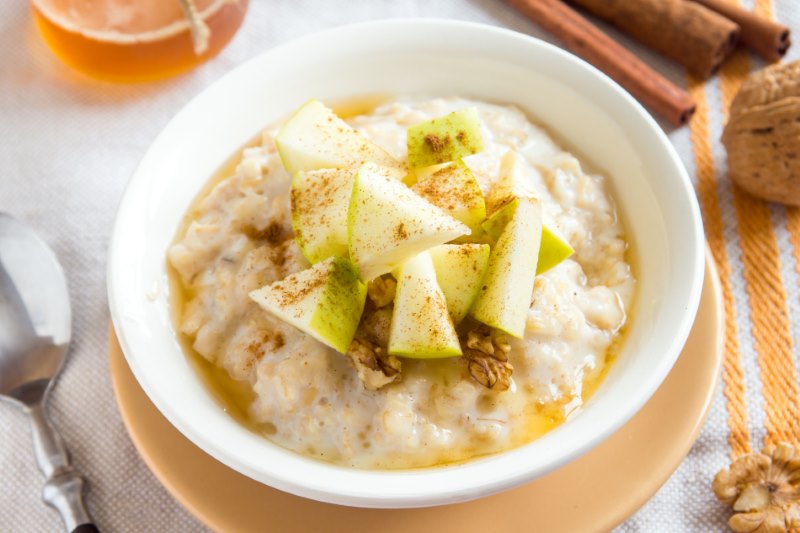 King porridge
4. portions - 1 a serving contains approx. 215 kcal
• 1 liter of water
• ½ liter of soy or regular milk 2%
• 6 spoons of oatmeal (ordinary, not instant)
• 3 spoons of wheat or oat bran
• 2 teaspoons of linseed
• 2 spoons of chopped walnuts or pumpkin seeds
• sea salt to taste
Pour the oatmeal into cold water, flaxseed and bran. Bring to a boil, then simmer approx 10-15 minutes. Pour in plain or soy milk, mix and lightly salt it. Serve the porridge sprinkled with nuts or pumpkin seeds.
Borsch
3 portions - 1 a serving contains approx. 20 kcal
• 1 medium-sized carrots
• ½ medium parsley (root)
• taste
• 1/4 of the average season
• 2 medium beets
• 1 a small lemon
• 2 garlic cloves
• Bay leaf, allspice
Prepare the vegetable stock. Peel the beetroots, grate with a coarse mesh, squeeze lemon juice into them, pour boiling water and scald over low heat (about 20 minutes), do not cook. Drain the beets and combine with the decoction, add the garlic squeezed through the press, bay leaf and allspice.