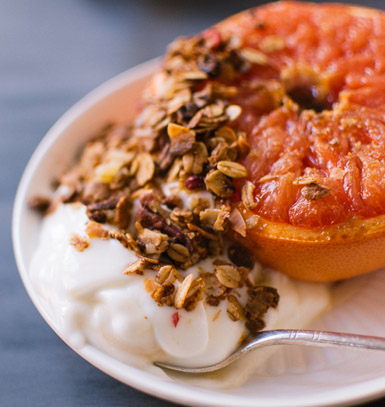 2 LS of chopped almonds
1 grapefruit
150 g of yogurt (3,5% fat)
1 LS fructose
for one person
preparation time: ok. 10 minutes
1 portion – ok. 340 kcal
Instead of grapefruit, you can take other citrus fruits and any fruit in the protein group.
1. Roast the almonds briefly in a fat-free Teflon pan and cool.
2. Peel the grapefruit, divide into particles and possibly remove the hard fibers. Put the grapefruit pieces in a small bowl.
3. Mix the yogurt and fructose and pour over the grapefruit. Sprinkle with roasted almonds.