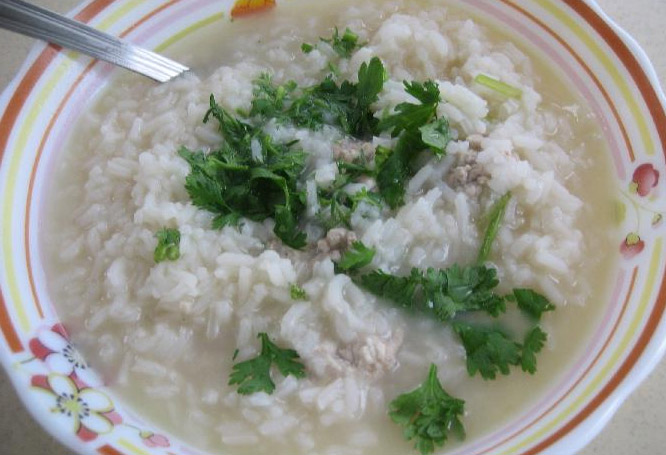 1 a small onion
1 LS butter
1/2 l vegetable broth
100 g cooked, paddy rice (ok. 30 g weight raw)
1 yolk
2 LS of finely chopped parsley
for two
preparation time: ok. 15 minutes
1 portion – 180 kcal
If you don't have rice on hand, you can use 5 tablespoons of oatmeal.
1. Peel the onion, dice and fry in butter.
2. Pour in the vegetable stock. Put in the boiled rice and heat it in the broth.
3. Break the yolk in a small bowl. Add a small amount of hot stock.
4. Take the soup off the gas and gradually add the yolk, constantly stirring. Heat the soup a little more, but not to cook, because the yolk may become curd. Finally, sprinkle with chopped parsley.