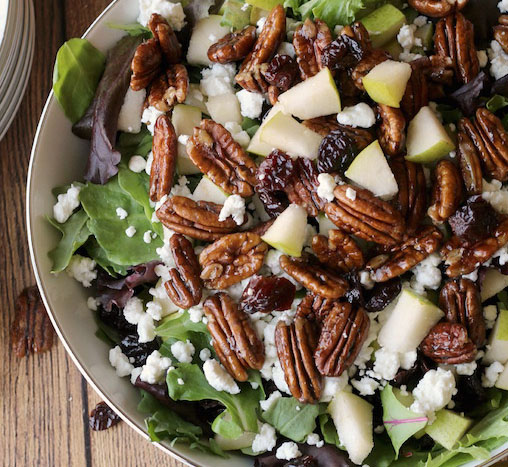 1/2 mango
1/2 Daddy
a slice of fresh pineapple
4 to marry
4 lychee
1 LS fructose
150 g of goat's cheese
8 walnut halves
for two
preparation time: ok. 30 minutes
1 portion – 420 kcal
1. Mango, Peel papaya and pineapple. In the mango, separate the flesh from the stone, remove the seeds from the papaya. Cut the hard pineapple from the center. Cut the fruit into size cubes 1,5 cm.
2. Wash the kumquat under hot water and dry it with a paper towel. Cut the fruit together with the skin into thin slices. Peel the lychee and remove the seeds. Cut the flesh into quarters.
3. Put the fruit in a salad bowl and mix it with fructose. Arrange on two large plates.
4. Cut the goat cheese into 6 thin slices and spread them around the salad in a fan shape. Cut the halves of the nuts in half again and place on the cheese slices.