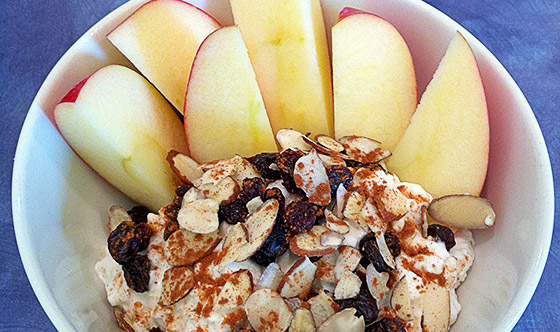 3 Almond flakes
1 large sour apple
2 Lemon juice LS
125 g of cottage cheese (20 % fat)
40 ml of mineral water
1-2 LS fructose
for one person
preparation time: ok. 15 minutes
1 portion – ok. 410 kcal
The cottage cheese is tasty also with grated pear.
1. Roast the almonds until golden brown in a Teflon pan. Set aside.
2. Wash the apple and immediately grate it on a salad grater, so that only the seed nest remains. Sprinkle with lemon juice immediately.
3. Mix the cottage cheese until smooth with mineral water and sweeten with fructose. Stir in the grated apple and sprinkle with almonds.