House wine made of rice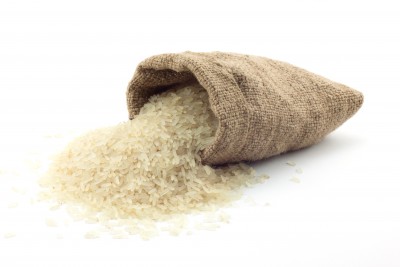 Homemade rice wine.
Rice wine is one of the simpler and cheaper wines to prepare at home, wine recommended for preparation for people starting their adventure with wine
home. Due to its properties, rice is rather an additive on the basis of which we can prepare various types of wines.
Getting ready to make rice wine, we must remember, Always rinse the rice thoroughly on the sieve under running water. Rinse the rice as long, that it will start flowing clean (not milky white) water.
Rice is an excellent raw material for the preparation of home-made vermouth wine. For this purpose, we can use ready-made sets of herbs available in specialized wine stores, such as: WinoHOBBY, or prepare herbs personally. The most used is: cloves, allspice, black pepper, vanilla sugar, nutmeg, ginger, thyme, basil, cinnamon, curcuma. All spices are always added at the beginning of wine setting and separated during the first dressing of the wine.
Recipe for 10l of rice house wine:
8,5l of water
2kg of rice (uncooked)
3kg of sugar
50g of citric acid (or 1 lemon, well washed and diced)
100g of raisins
medium, AromaWhite active yeast
Recipe for 15l of homemade rice and herb wine:
11l of water
1,5kg of rice
4,5kg of sugar
3 lemons
50g of raisins
Spices: 40g of nutmeg, 12 grains of allspice, a pinch of cinnamon, pinch of thyme
medium, active yeast for AromaWhite white wines
Homemade rice and raisin vermouth strong for 30l:
16l of water
4kg of rice
2kg of raisins
5 lemons
6kg of sugar
2x500g can of pineapples with the marinade
Spices: 20 grains of allspice, 3 teaspoons of nutmeg, 3 teaspoons of thyme
medium, active yeast EzFerm or RedFruit
Homemade rice and fruit vermouth strong for 30l:
16l of water
2kg of rice
6kg of sugar
2kg of raisins
2kg of strawberries or 2 kg of cherries (or just any other selected fruit)
4 lemons
2x500g can of pineapples with the marinade
Spices: 20 grains of allspice, 3 teaspoons of nutmeg, 3 teaspoons of thyme
medium, EzFerm or RedFruit active wine yeast
Found on google via:
rice wine
house wine made of rice
rice vermouth
wine made of rice and raisins
rice wine recipe
rice and raisin wine
homemade rice wine