How long can the cork be in the bottle?
Are traffic jams eternal?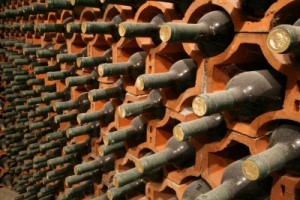 A frequently asked question by my clients is, which wine corks to buy, to be able to store the wine as long as possible? Unfortunately, the question is not easy. However, there is one rule that works, the more expensive the cork - the better, but do we really need one??
Wine corks don't last forever. Even the best vineyards, using the best brands of corks, storing outstanding vintages for decades, often replace corks in bottles co 10-15 years. Cork, despite its amazing structure and great properties, it cannot serve forever. It is often the cause of serious wine defects. After 10 whether 20 years of aging our wine, even in ideal book conditions, the cork will be completely saturated I know, leaks will begin to form, and even mold will appear on the outside of the cork. After 20 years, almost every cork can be thrown away. For vintage collectors, such a situation is a serious problem. Therefore, outstanding chateaux all over the world, offer collectors of their wines a wine corking service. It consists in removing the old stopper and corking the bottle with a new stopper, in case of loss of wine from the bottle, it is complemented with mature wine from a given chateaux. Such a service, it is mostly free.
It happens, that the wine is cork. This is the most common, serious wine defect. We can smell it while smelling the freshly opened wine, then we sense musty, bitter smell. This is a typical wine defect, which is caused by the cork, more specifically, a certain species of mold fungi, which can nest inside the cork. The mold fungus in question is abundant in forests of cork oaks, from which it can be transferred to individual plugs during production.
Cork mold fungus, it is not the only fungus or bacteria, which can infect the cork. A cork that will be incorrectly stored in the supply chain, at the time when it reaches the final recipient, it can become infected with any bacterium, which will have a bad effect on our wine and we will never really be able to check when the infection arose.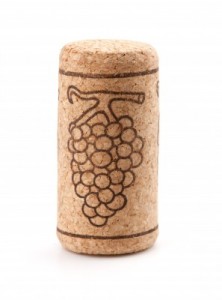 Choosing bottle corks for our house wine, we should pay attention to:
– shop where we make purchases, we try to buy corks in proven stores, most often in small specialist stores, which often have plugs from a direct source, from producer. Let's not buy traffic jams in hypermarkets because we will never be sure that the traffic jams are not stale.
– touching the cork, it should be springy, let's try to break it: it should slightly bend 1-2mm, but not crack, there should be no scratch in the cork, it shouldn't crackle.
– high-quality plugs are often siliconised, to the touch, it can be recognized by its smoothness, it is not rough , it is coated with a delicate ointment, which makes it easier to cork bottles.
– the main question that we should answer when choosing traffic jams, how long we want to store the wine: up to a year - agglomerated conical plugs are enough, on 2-3 years - agglomerated, for longer than 3-4 years - solid or layered corks. Let's remember, that we need a corker to cork our wine. Only conical plugs do not require a corker.
Found on google via:
old wine
wine storage
wine cork
wine corks
home wine accessories
wine cork
what to make a wine cork from