Pork roulades
Pork roulades – ingredients:
0.5 kg of pork loin
50 g cheese (e.g.. Sera Edam)
2 pickles
salt, pepper, marjoram, olive oil or sunflower oil
Pork roulades – execution
Cut the pork into pieces by approx 1.5-2 cm thick as shown in the photo.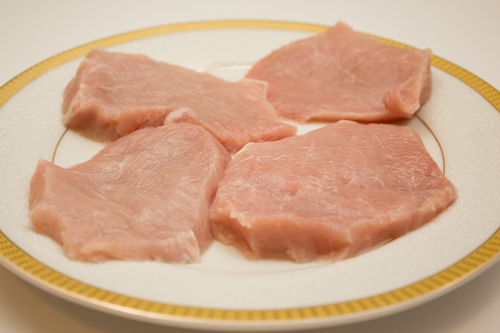 Using a meat masher, beat the pieces to a thickness of approx 0.5-0.7 cm – as shown in the picture.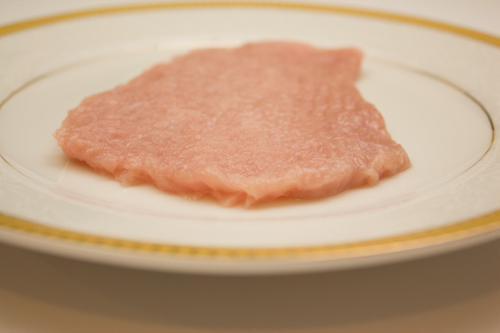 Then salt both sides of the obtained piece and sprinkle with pepper and marjoram. This stage of the preparation of the dish is shown in the following photos.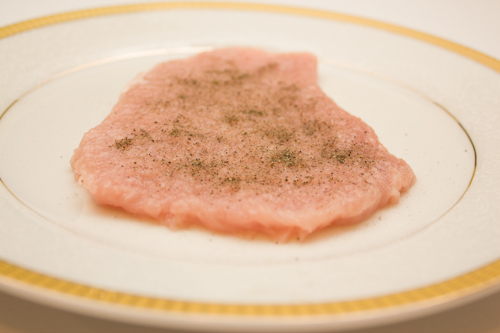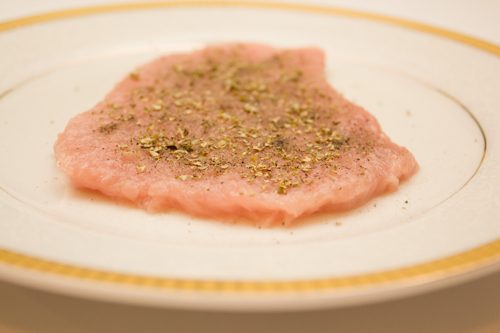 Place two quarters of a pickled cucumber and two strips of cheese on the piece of meat obtained in this way.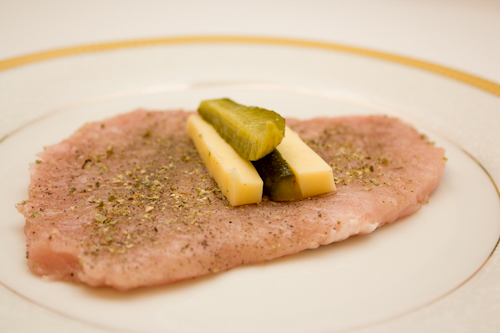 Then wrap the meat and pierce it with toothpicks.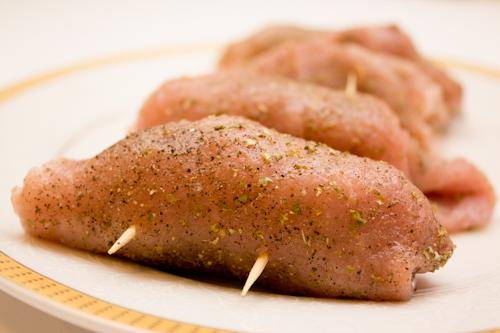 Fry the obtained rolls preferably in olive oil (you can also use sunflower oil). The resulting pork chops look like this.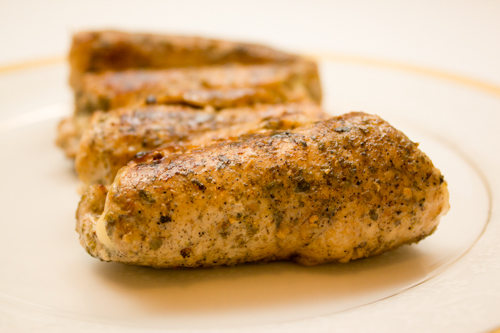 Pork roulades made according to the given recipe are a great idea for a dinner dish. Here we show you a proposal to serve roulades with mashed potatoes and pepper salad, cucumber and corn.