Reducing the acidity of wine.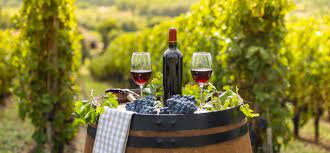 Correcting wine "wet" concerns not only the weight of the must; the addition of water also increases the amount of fluid, thereby reducing the acid content.
Fruit juice, which does not need to be enriched, but which shows high acidity, it is deacidified by adding calcium carbonate (CaCO3, can be purchased at the drugstore). To reduce the level of acidity by 1 g per liter of juice, have to be used up 0,7 g of calcium carbonate. Wanting to reduce the acid content of grape juice with 13 g per liter up to the level 8 g per liter, need 13 – 8 = 5 x 0,7 = 3,5 g CaCO3/l. Fruits with a high acid content include: grapes, gooseberry, lingonberry, raspberries, currant and blueberries.