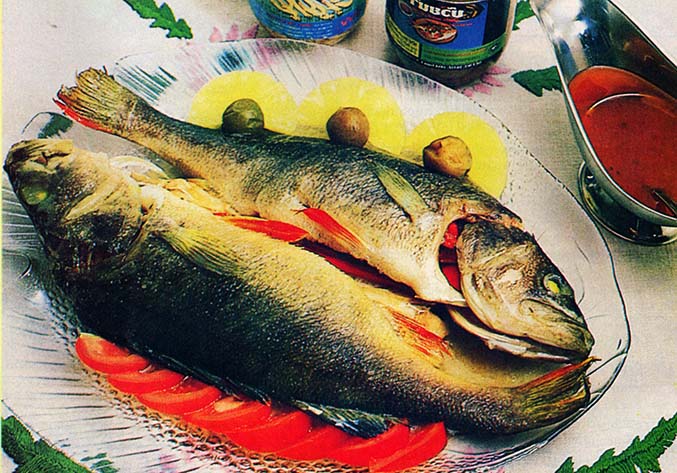 Good perches are rare. They are the dream of both anglers, and gourmets. Many connoisseurs even believe, that perch has the most delicious meat. This month we propose a recipe from Chinese cuisine.
Ingredients (for 4-5 people)
2 perch after 1 kg
2 teaspoons of ginger
1 Red pepper
6 prunes
4 spoons, mushrooms
1 teaspoon of sugar and oil
butter
salt, pepper
sweet and sour sauce
Preparation:
Scrape the perches and cut their gills. Rinse thoroughly of mucus, preferably in salt, dry with a cloth. Prepare a large piece of aluminum foil for each fish and brush it with butter. Season the fish with salt and pepper, put on foil.
Cover the fish with chopped peppers, mushrooms, plums and butter.
Fish should be carefully wrapped in foil, taking care, so that the spines of the dorsal fin do not pierce the foil. Place the wrapped fish on a flat baking tin. Fill the fish with water up to the height 1 centimeter. Bake approx 50 minutes at temperature 200 degrees. Serve the hot perch with rice and sweet and sour sauce.