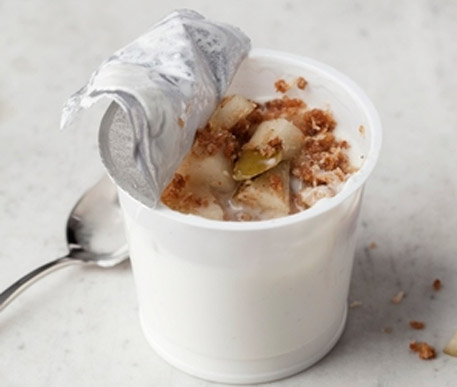 250 g of cream yogurt
1 big, ripe pear
1 ŁH of sesame seeds
1 Almonds
1 LS shredded coconut
for two
preparation time: ok. 10 minutes
1 portion – ok. 290 kcal
1. Pour the yogurt into two bowls.
2. Wash the pear, cut in half and cut out the seeds. Cut the flesh into thick pieces 1,5 cm. Toss with the yoghurt.
3. Sesame seed, Briefly roast the almonds and coconut shrims in a pan, without fat. Sprinkle the yogurt while still warm.