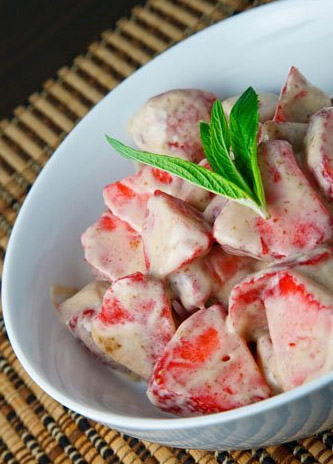 200 g of strawberries
1-2 LS maple syrup
100 g of curdled milk
for one person
preparation time: ok. 10 minutes
1 portion – ok. 250 kcal
Instead of strawberries (wild strawberry) other berries can also be used. If it's blueberries, the food will then become neutral. It is suitable as a dessert after all meals.
1. Wash the strawberries, clean, chop finely and put into a bowl. Sprinkle with maple syrup and set aside for a while, until they soak through.
2. Whisk the curdled milk with a whisk until it is creamy and mix it with strawberries.